Synthetic Football Pitches
Our synthetic pitches are of the highest quality. The community pitch has recently been resurfaced with new state-of-the-art Fieldturf Core. Our pitches are maintained on a regular basis: each pitch is 'brushed' 2–3 times a week. Our stadium pitch is UEFA 2* and International Rugby Board (IRB) compliant. We are a training venue regularly used by domestic and international football and rugby teams, including the Scottish Women's Football Team and the All Blacks.
Our pitches
We have 5-, 7- and 11-a-side pitches available for matches, training sessions and recreational play. Hire includes access to the team changing rooms and officials' rooms for matches. Our pitches are floodlit. The stadium pitch has capacity for 3,200 spectators and a stand with covered seating for 504.
We allow only moulded boots on the pitches. If you need to borrow boots we have a boot bank at The Academy. Our footwear guide is here: SCFA_Footwear_Sign.pdf.
Community*
Standard**
5-a-side pitch
(1 hour hire)
£40
£45
7-a-side pitch
(1 hour hire)
£46
£50
11-a-side pitch Community 3G
(2 hour hire)
£110
£130
11-a-side pitch Stadium 3G
(2 hour hire)
£125
£150
For elite team matches and training rates please contact us.
* Community rate: For local schools, youth groups, registered charities and constituted not-for-profit community groups who deliver benefits to the local community.
** Standard rate: All other customers.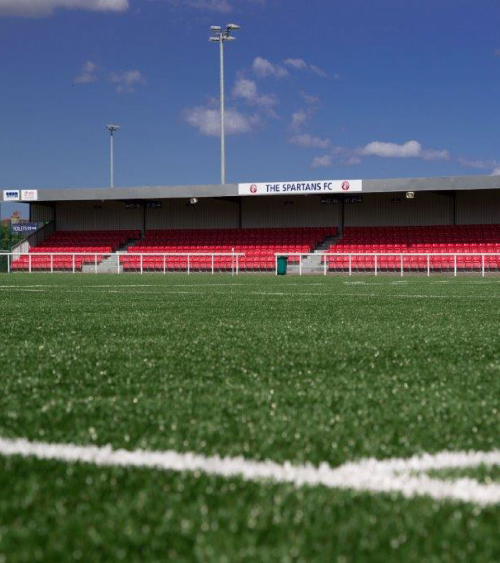 SaveSave
The Academy is located close to Ferry Road in the North of Edinburgh. You will find us just behind Morrison's superstore. We have 34 private car parking spaces. Lothian Buses 21 and 27 stop just a few minutes' walk from us. We are also located on Cycle Route 1.