Using football in schools to help mental health and wellbeing.
We all know about the importance of taking care of our physical health but it's important that we also pay attention to our mental health. At The Academy we've been developing a programme for young people that uses football to raise awareness of the importance of mental health, helping them understand how to take care of themselves and others.
Over the past year we've been working closely with SAMH (Scottish Association for Mental Health) to develop a programme aimed at young people that focusses on physical activity and mental health and wellbeing. By combining our expertise in football coaching and mental health we've designed our #BeMe programme. This combines the 5 ways to better wellbeing (connecting, being active, taking notice, learning and giving) with football related activities. Pupils are encouraged to understand how they can take care of and improve their mental health and, how they can support others.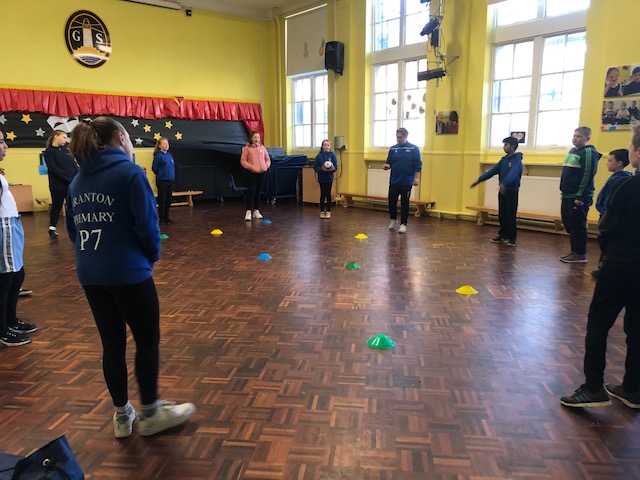 In the winter term of 2019 we delivered the six week programme to S1 pupils at Craigroyston Community High School and to Primary 7 pupils at Granton Primary School. Each session consists of a football themed physical activity, delivered by our coaching staff, that relates to one of the 5 ways to better wellbeing. Students then discuss and reflect on the activity and what it could mean for their personal wellbeing.
Feedback from staff and pupils involved in our pilot was very positive and we looking forward to delivering the programme throughout this year. We'd like to thank Thorntons Law for supporting this project and helping us to continue to develop and deliver it in schools in North Edinburgh in 2020.
Working in partnership with experts from SAMH has been a great learning and development opportunity for our community coaching department. It has allowed us to gain better knowledge and understanding of mental health and wellbeing and how we can develop coaching practices that can support the wellbeing of young people not only in the school environment, but within all our community coaching programmes.